About the Show:
In this episode, we sit down with Keith Kidd, Founder of KDK Chicken & Waffles. Keith has been around Northwest Arkansas for more than 40 years. He originally came up here to play football for the Razorbacks back in 1980, made it to the NFL as a ninth-round draft pick with the Minnesota Vikings, and then found his way back to the Ozarks at the end of his pro football career.
Keith's entrepreneurial journey started with his janitorial business which he has run for many years. A fortuitous haircut appointment, a few years ago ended up sending Keith on a different entrepreneurial path with the start of KDK's Chicken and Waffles. Originally rolled out in a food truck at Fiesta Square, Keith has grown the business and his reputation for the best chicken and waffle combination in Northwest Arkansas. He has been a source of down-home comfort food to everyone that's visited his food truck including the thousands of University of Arkansas students and student athletes.
Woo Pig!
Hear all about Keith's fascinating journey on this episode of I am Northwest Arkansas.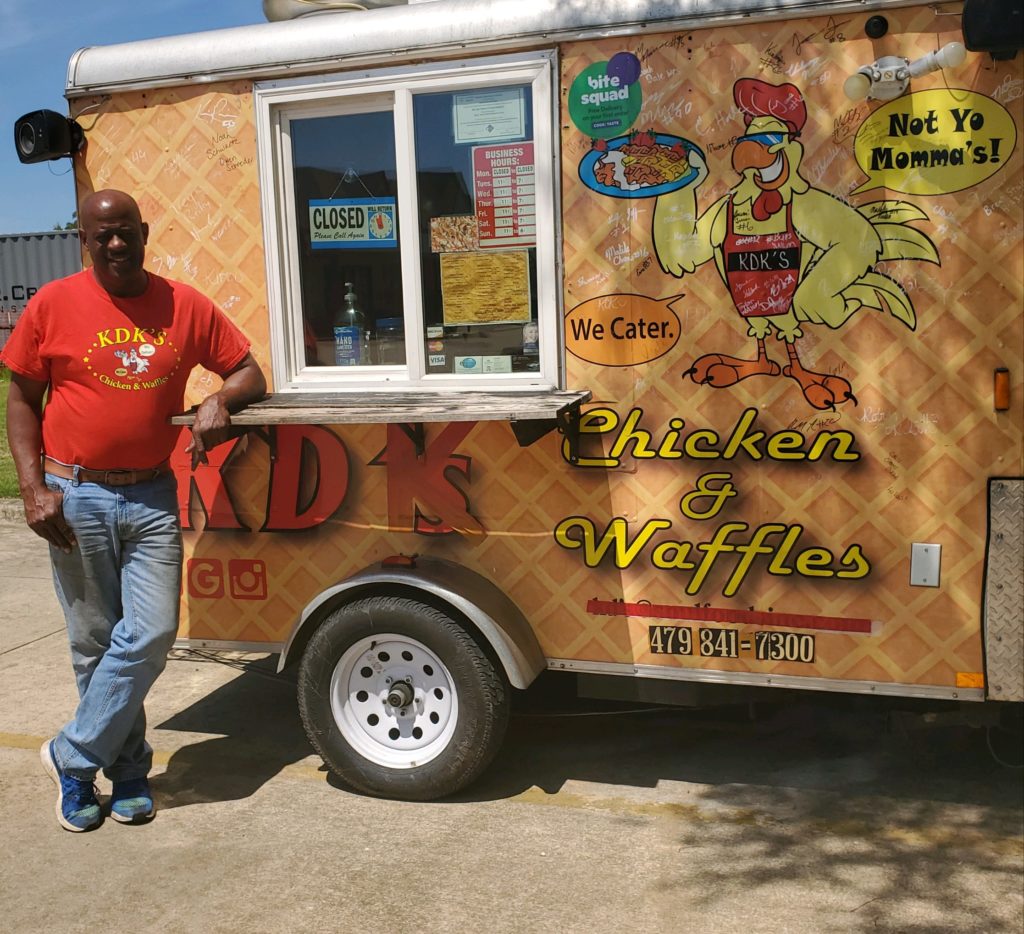 KDK Chicken and Waffles Hours: 11 AM to 7 PM Tuesday thru Sunday
Important Links and Mentions on the Show*
This episode is sponsored by*
Signature Bank of Arkansas "Community Banking at its Best!"
Northwest Arkansas Council – "Life Works Here!"
*Note: some of the resources mentioned may be affiliate links. This means we get paid a commission (at no extra cost to you) if you use that link to make a purchase.
Connect more with I am Northwest Arkansas:
Thank you for listening to this I am Northwest Arkansas podcast episode. We showcase businesses, culture, entrepreneurship, and life in the Ozarks.
Consider donating to our production team to keep this podcast running smoothly. Donate to I Am Northwest Arkansas
Mentioned in this episode:
Signature Bank Commercial 2023 – GH