[spp_transcript]
About the Show:
Today we sit down with the Founders of Big Box Karaoke in Fayetteville, Justin, and Mailena Urso. These guys are both originally from Van Buren, they ended up spending time in Japan, and falling in love with Karaoke the way they do it in Japan in small rooms outfitted with speakers, microphones and a sound system, a disco ball, flashing lights, microphones, and a really large selection of songs.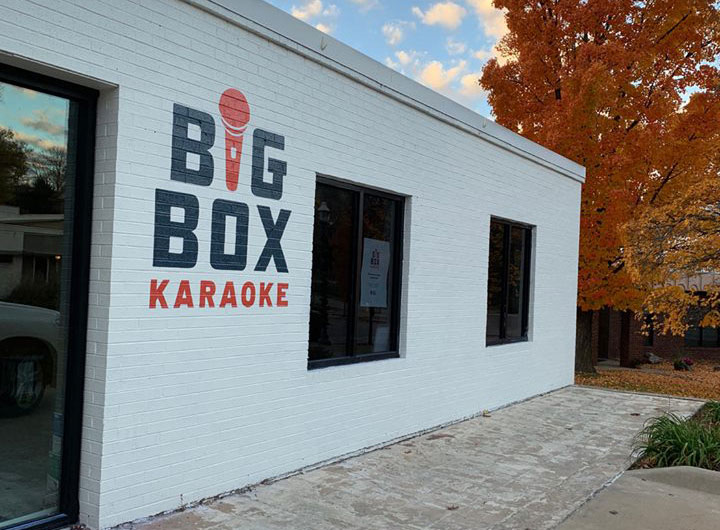 In addition to the Karaoke machines, Justin and Mailena have assembled a great collection of Sake and House Drinks along with some really good Bar Food with an Asian flair to them. Imagine Kimchi Tots, Crispy Chicken Wings, Bahn Mi Minis, Soba Noodles, and Rice Bowls or Salads. So much to choose from to go along with your new singing career.
You will not go hungry but you might go hoarse. 😉
Give them a call to book a space for a private Karaoke party and some good food. You can also get takeout as well. The number is 479-249-6295.
All of this and more on this episode of I am Northwest Arkansas.
Important Links and Mentions on the Show*:
115 N Block, Ave, Fayetteville, AR 72701
Phone: 479-249-6295
*Note: some of the resources mentioned may be affiliate links. This means we get paid a commission (at no extra cost to you) if you use that link to make a purchase.
This episode is sponsored by:
Email info@iamnorthwestarkansas.com to learn more about sponsorship opportunities.
Connect more with I am Northwest Arkansas:
Thank you for listening to this episode of the I am Northwest Arkansas podcast. We showcase businesses, culture, entrepreneurship, and the lives of everyday people making Northwest Arkansas what it is today.
Please consider making a one-time donation to our production team through PayPal to help with the expenses of keeping this podcast running smoothly https://www.paypal.me/encouragebuildgrow