About the Show:
Today's episode is all about The University of Arkansas Extension Agriculture and Horticulture Program. Colin Massey is our guest and is the Washington County Agriculture and Horticulture Agent. Colin shared some great stories and walked us through all that he does to promote native horticulture in Arkansas. He gives us a glimpse into all of the services offered in his department, and the cool thing is that most of them are free. We also talked about the Master Gardener program and how his office supports its local efforts.
Colin shared many resources – PDFs and Videos – with us, and we wanted to share them with our listeners.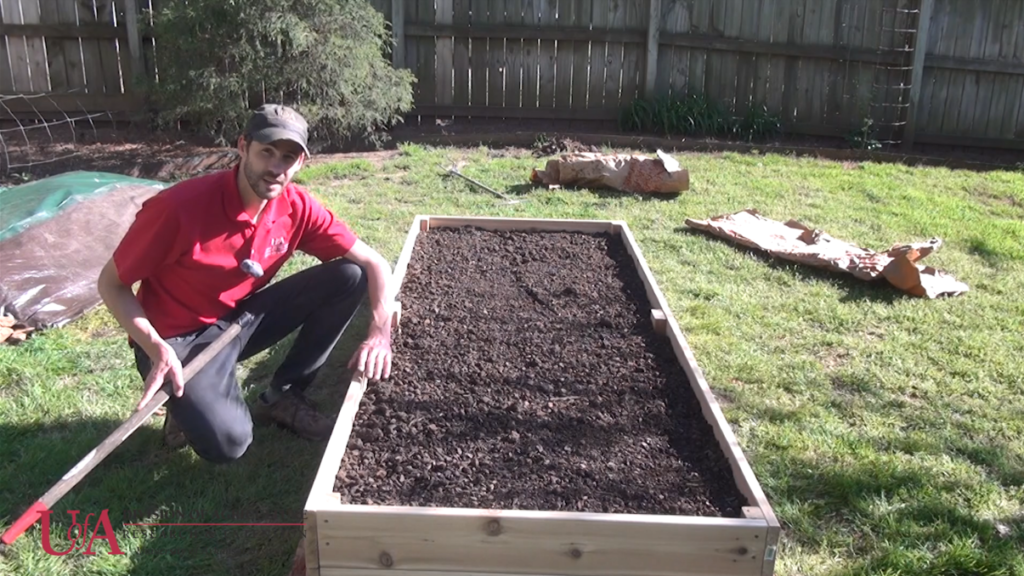 Videos:
raised bed garden on a budget video: https://www.youtube.com/watch?v=PFmjK_vE3rA
expanded bed garden how-to-fact sheet: https://bit.ly/uaexRB
invasive honeysuckle control demonstration: https://www.youtube.com/watch?v=cGAwSlUa2R8&t=345s
clean water podcast series – https://www.youtube.com/channel/UCiHo1j3RgHqqGmVl-QgBKPw
PDF's:
A few links for native plants:
---
[spp_transcript]
https://www.fayetteville-ar.gov/3028/Invasive-Plants-and-Native-Alternatives
https://www.uaex.edu/environment-nature/water/docs/NWA_native_plants.pdf
https://www.beaverwatershedalliance.org/pdf/Riparian%20Planting%20Guide%20Ozarks-Update.pdf
If you have a question about your yard or need some horticulture help, please don't hesitate to reach out to Colin
Colin Massey
County Agent – Ag/Horticulture
UofA System Division of Agriculture
Cooperative Extension Service
2536 McConnell Ave
Fayetteville, AR 72704
479.466.1651 (mobile)
Text plant disease with photos if possible
cmassey@uaex.edu
Important Links and Mentions on the Show*:
This episode is sponsored by*:
The Exclusive Real Estate Group – Serving all of Northwest Arkansas from Dickson St. to Bentonville Square, Broker Chris Dinwiddie, and his agents are ready to provide first-class representation for any of your real estate needs.
Chris' team has expanded to include in house designers and architects. They can facilitate everything from design services to turnkey new construction. Click Here to contact them, and be sure to mention that you heard about them from IANWA.
Or, if you need to move quickly, call Chris directly on his cell at 479-305-0468 and mention that you heard about him here on the podcast.
Build Your Perfect Business with Next Level 7 – If you've ever thought about starting your own business or giving your current business a real tune-up, you need to check out Next Level 7 and take some lessons from the master, Brian Clark. Brian has built not one but two 8-figure businesses from scratch – and sold them!
We use Brian's training here at I am Northwest Arkansas, and it has transformed how we do business. Get the FREE Course today!
Be a part of the Entrepreneurial Movement here in the Ozarks.
Email info@iamnorthwestarkansas.com to learn more about sponsorship opportunities.
*Note: some of the resources mentioned may be affiliate links. This means we get paid a commission (at no extra cost to you) if you use that link to make a purchase.
Connect more with I am Northwest Arkansas:
Thank you for listening to this episode of the I am Northwest Arkansas podcast. We showcase businesses, culture, entrepreneurship, and the lives of everyday people making Northwest Arkansas what it is today.
Please consider making a one-time donation to our production team through PayPal to help with the expenses of keeping this podcast running smoothly https://www.paypal.me/encouragebuildgrow